OnabotulinumtoxinA Injection (Cosmetic Use)
Botox® Cosmetic treats frown lines on your face. These lines appear between your eyebrows and can make you look serious or angry. This injection contains onabotulinumtoxinA, which is for cosmetic use.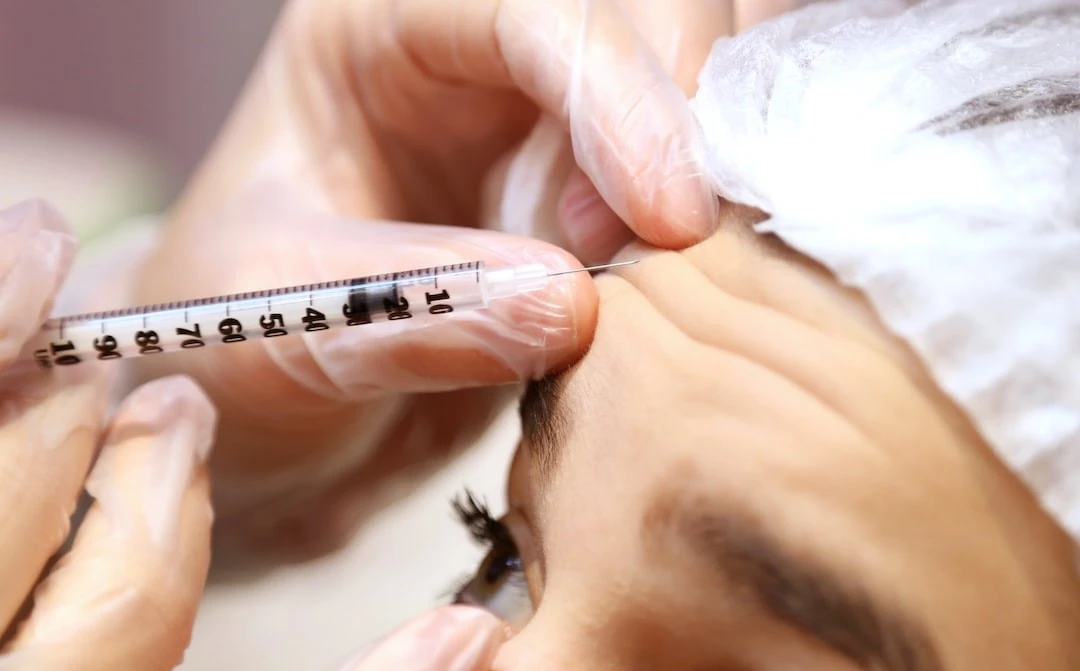 ONABOTULINUMTOXINA (o na BOTT you lye num tox in eh) decreases the appearance of facial wrinkles. It works by relaxing muscles in the face, which softens wrinkles.
COMMON BRAND NAME(S): Botox Cosmetic
Before you start treatments with Botox, our staff needs to know if you have any of these conditions:
Breathing problems
Cerebral palsy spasms
Heart problems
History of surgery where this medication is going to be used
Infection where this medication is going to be used
Myasthenia gravis or other neurologic disease
Nerve or muscle disease
Surgery plans
Thyroid problems
An unusual or allergic reaction to botulinum toxin, albumin, other medications, foods, dyes, or preservatives
Pregnant or trying to get pregnant
Breast-feeding
What may interact with Botox?
Aminoglycoside antibiotics, such as gentamicin, neomycin, tobramycin
Muscle relaxants
Other botulinum toxin injections
This list may not describe all possible interactions. Give us a list of all the medicines, herbs, non-prescription drugs, or dietary supplements you use. Also tell us if you smoke, drink alcohol, or use illegal drugs. Some items may interact with your medicine.
What should I watch for while using this medication?
Visit your care team for regular check-ups.
This medication will cause weakness in the muscle where it is injected. Tell your care team if you feel unusually weak in other muscles. Get medical help right away if you have problems with breathing, swallowing, or talking.
This medication contains albumin from human blood. It may be possible to pass an infection in this medication, but no cases have been reported. Talk to your care team about the risks and benefits of this medication.
This medication can make your muscles weak. And, this medication can make your eyelids droop or make you see blurry or double. If you have weak muscles or trouble seeing do not drive a car, use machinery, or do other dangerous activities.